Tuolumne County Leaders Disappointed Following State Insurance Meeting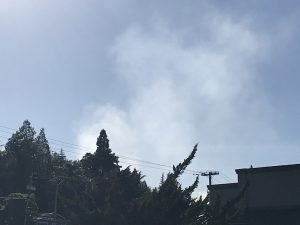 Smoke in the Sonora skies as firefighters battle a multi-family structure fire

View Photo
Sonora, CA — Tuolumne County leaders, as part of a five county regional effort, recently met with the state's insurance commissioner about the spiking number of homeowner insurance cancellations.
CAO Tracie Riggs was among those that met with commissioner Ricardo Lara, and reported back at yesterday's supervisors meeting, "Unfortunately it was a rather disappointing meeting."
Recapping the conversation, she says, "He thinks that we have a healthy insurance market (statewide) and there is not any difficulty with securing insurance, and that if people call him, they can get insurance for anyone."
Riggs says there are hundreds, if not thousands, who have been impacted locally. Just in the past couple of months, there have been three people in her office who have had policies canceled. It is having an impact on the local economy, as she has heard about local home sales that have fallen through related to insurance, whether it be a delay, spike in cost or inability to receive a policy.
She is encouraging anyone impacted by a cancellation, or notable price increase, to contact the state insurance office. For more information, click here.
Also of note, Supervisor Sherri Brennan also took part in the meeting, and she noted that she is helping to lead a working group on the matter via the Rural County Representatives of California (RCRC).