McClintock Says President's Tweets Were Patriotic And Not Racist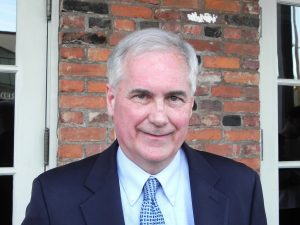 Tom McClintock
Sonora, CA — Mother Lode Congressman Tom McClintock spoke on the US House floor in opposition to a bill calling for a rebuke of President Donald Trump's social media statements against four freshmen congresswomen.
While they were not specifically named in the tweet, it is widely believed that it was aimed at New York's Alexandria Ocasio-Cortez, Michigan's Rashida Tlaib, Minnesota's IIlhan Omar and Massachusetts' Ayanna Pressley.
The President wrote, "Why don't they go back and help fix the totally broken and crime infested places from which they came. Then come back and show us how it is done. These places need your help badly, you can't leave fast enough."
Democrats in the House of Representatives responded by introducing a resolution, entitled, "Condemning President Trump's racist comments directed at Members of Congress." It passed by a count of 240-187 last night, with four Republicans voting with the Democrats.
Republican Congressman McClintock was against, arguing, "The President spoke not of race, but of patriotism…American patriotism. And to call that racist fundamentally misunderstands and misrepresents the question before our country today."
During the roughly four minute speech, McClintock criticized illegal immigration and socialism. He also noted that he does not agree with the tone of some of President Trump's rhetoric. You can see the speech by clicking the video tab under the picture.