Choke-hold Lands Jamestown Man Behind Bars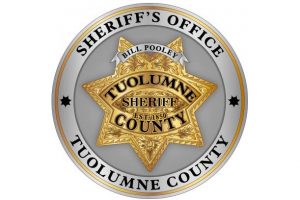 Tuolumne County Sheriff's Office Logo

View Photo
Jamestown, CA – A Jamestown man is accused of putting a woman in a choke-hold and not allowing her to leave a residence.
Called out for a domestic dispute recently, Tuolumne County Sheriff's Deputies arrived at a Green Springs Road home in Jamestown to find the suspect had fled the scene.  The female victim told the deputies that during an argument, 37-year-old Eric Lester, choked her with his hands and then put her in a rear choke-hold as she attempted to get away. Lester also allegedly tried to prevent her from leaving the residence while threatening to smash her face if she did not stop screaming.
The next day Lester returned to the home and was taken into custody without incident.
He was booked into the Tuolumne County Jail for false imprisonment with violence, threatening a crime with intent to terrorize and spousal battery. Lester was also placed on a no bail hold.