Calaveras Deputies Eradicate Illegal Grow Estimated At $3.9 Million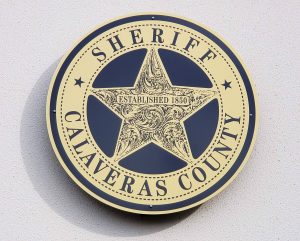 Calaveras County Sheriff Department building logo

View Photo
San Andreas, CA – Caught onsite during an illegal grow bust Thursday, a local man is facing multiple charges, including for illegal firearms and fireworks.
On Thursday morning just after 9 o'clock, the Calaveras County Sheriff's Marijuana Enforcement Team (MET) contacted 50-year-old Robert Ryan Redding, of West Point after serving a search warrant at a property located in the 200 block of Bucksaw Lane.
According to Sheriff Rick DiBasilio, the MET confiscated 1,100 plants and 27 pounds of processed marijuana along with five firearms and fireworks not of the "safe and sane" category.
The estimated street value, based on using $3,500 per plant and $2,500 per pound of processed weed as variables, is roughly $3.9 million.
Redding faces several charges that include illegal cannabis cultivation, keeping and managing a drug house, possession of marijuana for sale, possessing dangerous fireworks without a permit, and willful cruelty to a child.
The sheriff encourages anyone with information on potentially illegal marijuana cultivation sites to report them using the anonymous Marijuana Tip Line at 209 754-6870.