Marijuana Dispensary Plan Heads To Sonora City Council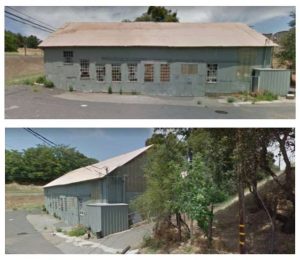 Former Tuolumne Foundry Site

View Photo
Sonora, CA — After receiving the endorsement of the Sonora Planning Commission, the city council next week will review a development agreement for a marijuana dispensary at the former Tuolumne Foundry site.
The proposal by the company Bract House is to utilize the building at 10 Calaveras Street. The planning commission supported the proposal on Monday with a 3-0 vote. Bract House would be required to pay the city a "public benefit fee" of no less than $10,000, or 5-percent of its gross receipts, on a monthly basis. It would also be subject to security protocols, including having security cameras and an alarm system.
The property fits into the city's rules for medical marijuana dispensaries, as it is zoned Light Manufacturing and over 600 feet from a school, daycare, church or park.
If it gains approval from the city council, it would become the second medical marijuana dispensary in the city, with the other being Hazy Bulldog Farms at 1243 Mono Way. The meeting starts Monday at 5pm at Sonora City Hall.