Dispute, Delinquent Vehicle Lead To Drug Sales Arrests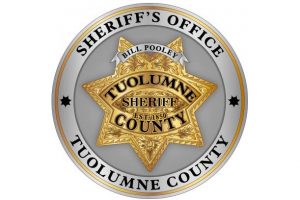 Tuolumne County Sheriff's Office Logo

View Photos
Sonora, CA – Local deputies busted three alleged drug dealers in two separate incidents.
Monday evening, after responding to a home on Mill Villa Road in Jamestown regarding a dispute, deputies contacted 53-year-old Daniel Hines at his residence. A records check showed he was on parole and responders, who saw methamphetamine laying in plain sight, conducted a search.
Along with locating meth and drug paraphernalia in the home, deputies found it inside the purse of 48-year-old Mary Grinsell of Twain Harte, who was at the scene. Hines admitted to furnishing the drugs to her.
Hines and Grinsell were arrested and booked into the Tuolumne County Jail for possession of a controlled substance and possession of drug paraphernalia. Hines faces additional charges of possession of a controlled substance for sale and a parole violation.
Traffic Stop Turns Up Telltale Evidence
Around 2 a.m. Tuesday, a deputy tagged a Chevy S-10 pickup on Highway 108 at La Grange Road for an expired and suspended registration, which led to a traffic stop and further woes for the driver and passenger.
After checking the records for 39-year-old Ryan Heskett of Waterford, the deputy learned he was on probation out of Stanislaus County. A subsequent vehicle search turned up over 20 grams of methamphetamine, almost 2 grams of heroin, several plastic baggies, and drug paraphernalia.
Heskett and his passenger, 34-year-old Kimberly Northcutt of Oakdale, were booked into jail for possession and transportation of a controlled substance for sale and possession of drug paraphernalia. Heskett was additionally charged with having an expired registration and no proof of insurance.