Mismatched Plates Triggers Traffic Stop, Drug Peddler Arrest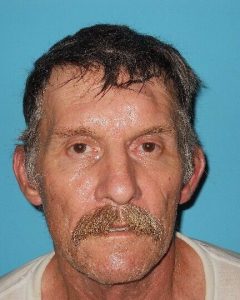 Steven Davis TCSO Booking Photo

View Photo
Sonora, CA – A vehicle with false plates helped uncover an alleged drug dealer with nearly six grams of methamphetamine onboard.
According to Tuolumne County Sheriff's spokesperson Sgt. Andrea Benson, a deputy recently responded to Arbolada Drive and Canada Street in La Grange to assist the Mariposa County Sheriff's Office with a traffic stop. Although the green Honda Accord had license plates on it, they turned out to be registered to a Chrysler. A further records check determined that the driver, 59-year-old Steven Davis of Coulterville, had a suspended driver's license.
He also admitted to having methamphetamine in the vehicle, which deputies searched, and found three bags' worth along with drug paraphernalia.
Davis was arrested and booked into the Tuolumne County Jail for possession and transportation of a controlled substance for sale as well as for having drug paraphernalia, using false plates, and driving with a suspended license and expired registration.