Summerville Superintendent Talks Education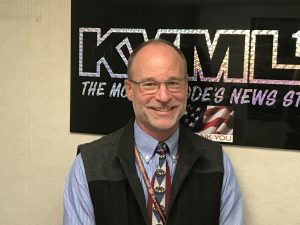 Michael Merrill

View Photo
Tuolumne, CA — The final Measure H bond projects are under construction at Summerville High School this summer, and it is among the topics that Superintendent Michael Merrill will speak about on this weekend's Mother Lode Views.
They include a new art building and an outdoor eating structure.
Related to the budget, the district had a decline of about 60 students this past year, and he will explain how it impacts the new spending plan that takes effect on July 1st. Merrill will also speak about campus safety, test scores, helping students with mental health issues and other challenges facing education. Merrill just completed his first year as Summerville's Superintendent after previously serving several years as Principal at Calaveras High School.