Additional Sand Available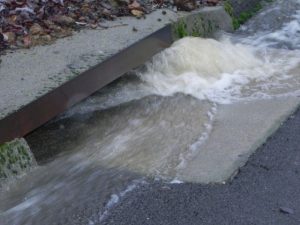 Street Flooding

View Photos
San Andreas, CA — The Calaveras Office of Emergency Services has added more locations for residents to pick up sand and sand bags to help prevent flooding.
Bags are now available at the Calaveras County Government Center, at the County Road Department stations in Jenny Lind, Arnold and West Point, at the Murphys Fire station, the Jitters parking lot on Highway 26 near Hogan Dam Road and the Duhamel Dentist Office parking lot on Vista Del Lago Road in Valley Springs.
In Tuolumne County, sand to help mitigate isolated flooding can be picked up at the Columbia Airport in the back of the parking lot, at the Tuolumne Road Yard at the corner of Birch and Baker Street, and at the Groveland Road Yard at the intersection of Highway 120 and Wards Ferry Road (Contact Groveland Fire for assistance at the Groveland Yard). Residents need to supply their own bag in Tuolumne County.
The Tuolumne County Office of Emergency Services reports that the Sheriff's Office has been flooded with calls asking where sand bags can be purchased in the county. County OES has released the following list.
Twain Harte Hardware: 586-3571, open 0700-1700hrs, $4.50 ea

Andy's Hardware: 532-3676, open 0600-1800hrs, they only have filled sand bags $2.99 ea, (they plan on getting other bags by Wednesday.)

JS West: 532-7446, open 0630-1730hrs, $.49 ea

Tractor Supply: 533-4840, open 0800-2000hrs, they are out of burlap bags but plan on getting more late on Wednesday

Hurst Ranch: 984-3016, open 0800-1730hrs, they have burlap bags, $1.00

Orchard Supply: has not had sand bags and will not be getting any this year.