Calaveras Visitors Center To Close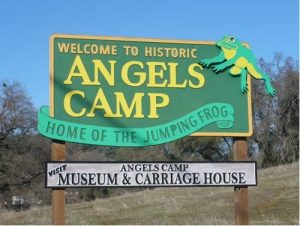 Angels Camp

View Photos
Angels Camp, CA — The Calaveras Visitor's Bureau will be relocating its offices to a new location in downtown Angels Camp, and will be closing down the Visitors Center.
The decision was made by the Board of Directors after going back and forth with the City of Angels Camp trying to work out a new lease agreement.
"After careful consideration, the CVN Board concluded that while the visitor's center provides a valuable service, the cost of operating it significantly impacts the marketing budget," states Darrell Slocum, CVB Board President. "The primary function of the CVB is marketing Angels Camp and Calaveras County to tourists, potential tourists and those influencing and directing travel decisions. That needs to remain the primary focus."
The Visitors Bureau plans to investigate new opportunities for distributing visitor information. Executive Director Lisa Mayo states that by not paying the requested $1,100 rent fee to the City of Angels Camp, it will allow the Bureau to direct more dollars towards marketing.