Reported Shootings In Sonora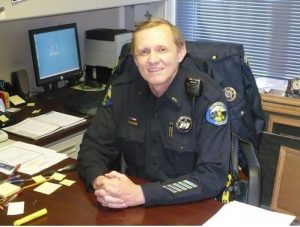 Sonora Police Chief Mark Stinson

View Photos
Sonora, CA– The Sonora Police Department has had an alarming rise in reported vandalisms this week.
Sonora Police Chief Mark Stinson says in the past few days, several parked vehicles mainly near Sonora High School, have had their windows shot out with either a BB gun or a pellet gun.
"We also had one store front window shot out with the same type of weapon," said Stinson. "At this point we really have nothing to go on and we're hoping that the public has seen somebody or something associated with this."
Stinson says he believes the suspect or suspects are in a vehicle driving around, locating their targets, and shooting at windows. So far there have been a total of ten vehicles vandalized. The cost of the damage is estimated to be in the thousands.
Anyone with any information regarding the vandalism is asked to call the Sonora Police Department at (209) 532-8141.
Written by tina.falco@mlode.com