Arrests For Hit And Run, Officer Assault, Vandalism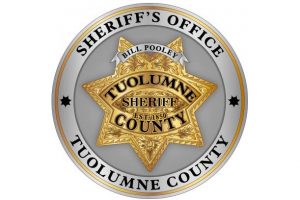 Tuolumne County Sheriff's Office Logo

View Photos
Sonora, CA – Two locals who tussled with deputies and an alleged slingshot shooter caught on camera are facing related charges.
Late Saturday night, Sgt. Andreas Benson says a sergeant was dispatched to Tuolumne City to assist the California Highway Patrol with locating a hit and run suspect. They contacted 28-year-old Christian Klosowski at Rozier and Carter Street. However, while attempting to arrest him for the hit and run, he actively resisted and fought with the CHP officers.
As this was occurring, Sgt. Benson adds that the suspect's 25-year-old sister, Catherine Klosowski, arrived on scene. Although she was warned several times to step away or be arrested for interfering with an active investigation, the woman continued to yell and thrust herself into the incident. She then kicked the sheriff's sergeant attempting to arrest her in the thigh and groin.
She now faces charges of assault on a peace officer and resisting arrest while the CHP booked her brother for DUI, hit and run, and resisting arrest.
Home Surveillance Cam Spots Alleged Vandal
Benson shares that deputies responding Friday night to a Groveland home on Mill Street viewed several damaged windows at the residence and learned that a neighbor had also reported that something shot at their windows. Together, the homes incurred roughly $4,000 worth of damage, she adds.
In one of the victim's Nest camera footage, 28-year-old Clinton Hart of Groveland was spotted on the property. When deputies contacted him, he admitted to firing a slingshot at the windows. Deputies subsequently arrested him for felony vandalism.