Agreement Appears Near On Calaveras Visitors Center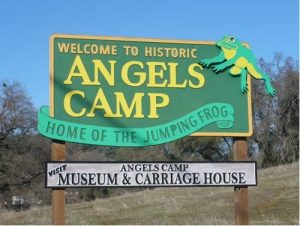 Angels Camp

View Photos
Angels Camp, CA — The Angels Camp City Council will discuss a new lease agreement for the Calaveras County Visitors Bureau.
The Visitors Bureau has been using a City space on Main Street rent free since 2003 in exchange for keeping up the building and its public restrooms. Earlier this year the Council proposed charging the Visitor's Bureau $2,000 a month for rent because the City's deficit. The Visitors Bureau then threatened to leave. A new lease agreement that will be discussed Tuesday calls for the Bureau to pay $1,139.40 a month.
"We've agreed to the rental fee," says Visitors Bureau Executive Director Lisa Mayo. "We just have a few items on the lease agreement that we want some clarification on from the city."
Documents from the city of Angels Camp show that there are concerns from the Visitors Bureau about who is required to perform landscape maintenance like litter removal and weeding, and who would be responsible to remove any graffiti placed on the building. Tuesday's City Council meeting begins at 5:30pm at the Angels Fire House.
The Council will also have a public hearing on the adoption of a business recruitment plan for the City. Earlier in the day there will be a public workshop on the plan beginning at 2:30pm. To read a previous article previewing the workshop click here.