Business Workshop Coming To Angels Camp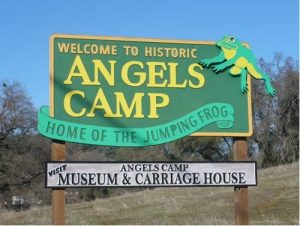 Angels Camp

View Photos
Angels Camp, CA– The Angels Camp City Council recently commissioned a Retail Business Recruitment Plan for the city to help support economic development that will create jobs for local residents.
On Tuesday, December 7th, those findings will be revealed during a free workshop at the Angels Camp Fire House from 2:30-3:30 pm.
Lisa Hill, Vice President of Buxton Company's Community ID Division will present to the City Council, the Branding Leadership Team and the public items such as demographics, business statistics and a marketing plan for recruiting targeted businesses in Angels Camp.
"We believe the information in this report will be invaluable for current and prospective business owners and entrepreneurs in Angels Camp and the surrounding area," said Anne Forrest, Brand Leadership Team chair. "There is a lot happening in Angels Camp and with some major developments mostly in the professional services area. It's a good idea to get in on the ground floor."
This study was funded through a Community Development Block Grant.
For more information call 736-2181 or visit www.angelscamp.gov
Written by tina.falco@mlode.com