Sheriff's Department Launches Online Service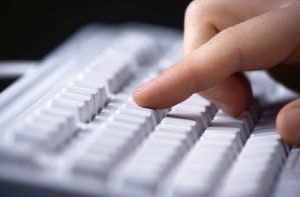 Typing on a computer keyboard

View Photos
San Andreas, CA– A new online crime reporting option is now available to Calaveras County residents. This tool allows individuals to file certain incident types such as minor theft, vehicle burglary, lost property and crime tips over the internet.
According to the Calaveras County Sheriff's Office, this online service has been implemented due to budget cuts the Sheriff's Office has incurred over the past three years.
Anyone filing a report will be able to print a temporary copy after submission. The report will then be reviewed by law enforcement personnel. After the report is approved, the person filing will receive an email along with a copy of the attached report without cost. The report will transfer into the Calaveras County Sheriff's Office records management system and receive the same attention as if the report had been filed by a deputy.
For non-emergency calls, Calaveras residents can file a report through the Calaveras County Sheriff's Office at http://www.co.calaveras.ca.us/legacy/coplogic/
Written by tina.falco@mlode.com