CHP Out In Force This Weekend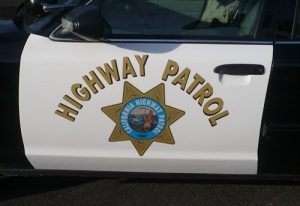 CHP Patrol Car Logo

View Photos
San Andreas, CA– The CHP is reminding motorists this Thanksgiving weekend that this is a Maximum Enforcement Period.
The holiday enforcement begins tonight at 6:00 pm and continues through Sunday, November 28th. Throughout the MEP all available officers will be looking for motorists who are a danger to themselves or others on our state's roadways.
Last year during CHP's Thanksgiving holiday enforcement effort, 37 people were killed in collisions statewide. This represents a 12% increase from the previous year. Among the 19 motorists who were killed, 26% were not wearing their seatbelts.
The Thanksgiving MEP also coincides with the statewide "Click It or Ticket" campaign which runs through November 29th and includes more than 150 law enforcement agencies in California.
"It's important to remember that safety should never take a backseat to being safe," said San Andreas CHP Officer Rebecca Myers. "We want to remind people to buckle up, pay attention to the road, never drink and drive and give yourself plenty of time to get where you're going. We want this to be a safe holiday."
Written by tina.falco@mlode.com