Berryhill Anticipates Working With Jerry Brown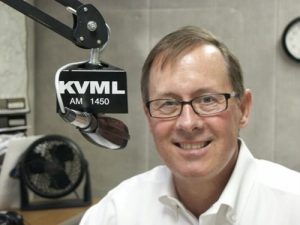 Tom Berryhill

View Photos
Republican Tom Berryhill won State Senate District 14 Tuesday night and talked about what Sacramento will be like under Governor Jerry Brown.
Berryhill was Wednesday's KVML "Newsmaker of the Day".
Regarding Brown being named as Governor once again, Berryhill finds it's almost surreal. Berryhill's dad served under Gov. Brown during the 1972 – 1976 years.
"Brown and my father had a very good relationship," said Berryhill, "My brother Bill and I got to know the Governor back then and next year we will be sitting down with him once again, willing to work to restore jobs and move California forward."
The voters last night also approved Proposition 25, where a simple majority is needed in Sacramento to pass the state budget rather than a two-thirds majority. Berryhill thinks this will be good for Republican's future chances in elections as the people of California will no longer be able to blame the Republican party for California's major problems.
Over the next couple of years, Berryhill anticipates little to no job creation under Jerry Brown and the majority of Democrats in Sacramento. Berryhill says it will be imperative for Governor Brown to work with the Republican minority.
The "Newsmaker of the Day" is heard each weekday morning on AM 1450 KVML at 6:47, 7:47 and 8:47am.
Written by mark@mlode.com