Man Arrested For Sexual Attack On Bartender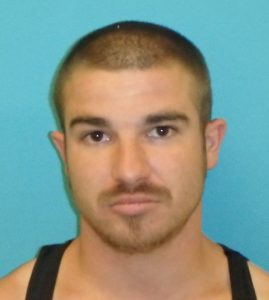 Jarrod Carson SPD Photo

View Photo
Sonora, CA – A Sonora man is facing a sexual battery charge following an incident at a downtown bar.
According to Sonora Police officials, in the early hours Saturday around 12:30 a.m. police responded to the Intake Bar & Grill on South Washington Street after receiving a report of the alleged attack.
Arriving officers heard that a customer, after walking behind the bar, grabbed the female bartender around her legs and thrust his face into her buttocks.
Police contacted 29-year-old Jarrod Carson inside a nearby vehicle in the Farmers Market parking lot, subsequently arrested him on the charge, and brought him into the Tuolumne County Jail for booking. He received a $20,000 bail.