Calaveras Supervisors To Hear Debate Over Angels Gun Club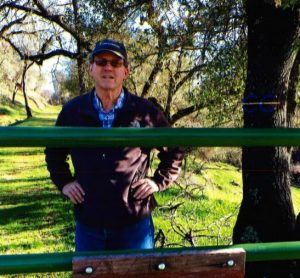 Tom Tryon Near Property In Angels Camp

View Photo
Angels Camp, CA — The future of a longstanding shooting range near Angels Camp will be up for discussion at Tuesday's Calaveras County Supervisors meeting.
The Angels Gun Club operates five trap shooting stations, a pistol range, and a rifle range along 20 acres situated at the outskirts of Angels Camp, along Gun Club Road. Some neighbors have voiced concerns to the county that the range is in violation of county codes. However, the club has been in operation since at least 1947, and the codes that would prohibit a range there were passed in the 1960's. Since the club was already established, the county's planning director, Peter Maurer, determined that it was "grandfathered in." The planning commission reviewed the matter in March of this year, and with a 3-1 vote, agreed, and the range was allowed to continue operations.
However, former Calaveras Supervisor Tom Tryon has paid the $500 fee to appeal the planning commission's decision to the supervisors, and it will be debated on Tuesday. Tryon owns adjacent property and has argued concerns about projectiles from the range traveling onto his land. A letter from Tryon's attorney also notes that while shooting has been taking place there for many years, improvements to the Gun Club's property have been made in recent years, and new alignments have been established.
The appeal is the final agenda item of Tuesday's meeting, which gets underway at 9am.
In addition, the supervisors are poised to approve an overall 2019/20 budget of $164-million. The General Fund portion would be around $77.1-million. The proposed budget, taking effect on July 1, would reduce the contingency fund balance to $1.5-million. It is about 1.95-percent of the General Fund appropriations, which is less than the 2-percent minimum put in place in the county's Budgeting and Finance policy.