Jobless Claims Drop For Mother Lode and California
Sacramento, CA — California's jobless rate fell one-tenth of a percent to 4.2 percent for the month of May.
The state Employment Development Department (EDD) released the figures Friday. The number revealed that the state's 111-month employment expansion is the second-longest on record behind the 113-month long expansion of the 1960s, according to EDD officials.
In Calaveras County, the rate declined from 3.8 percent in April to 3.3 percent. In Tuolumne County, it dropped from 4.6 percent to 3.9 percent.
Seven of California's 11 major industry sectors gained jobs last month. The largest increase of 12,800 jobs came in construction, reflecting an increase in home building. Next highest is leisure and hospitality, which gain of 4,500 jobs on the strength of the state's tourism industry, and a 1,800 job gain in government. The sectors seeing the biggest job losses was in financial, manufacturing and other services with a combined total of 3,700.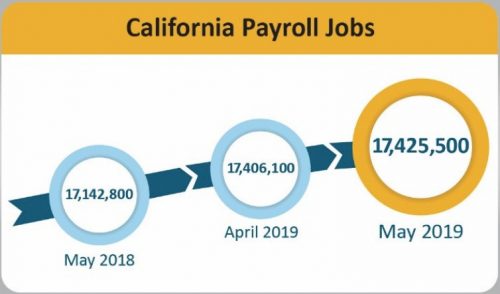 The national unemployment rate remained steady at 3.6 percent.