Budget Debate Goes Through Night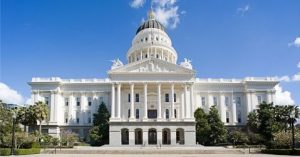 California State Capitol

View Photos
Sacramento, CA — California has now entered its 100th day without a new budget, after working through the night without reaching a final agreement.
The Associated Press reports that the state Senate struggled through the night to pass the main bill in a legislative package aimed at ending the budget impasse and close a $19 billion deficit. The Senate is still in session this morning.
The Assembly has voted in favor of the budget measure.