Watch For Smoke Near Angels Camp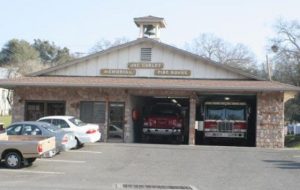 Angels Camp Fire Department

View Photo
Angels Camp, CA – The public is advised by Angels Camp Fire Department officials that if they see smoke in the skies near the Calaveras County Fairgrounds along Highway 49 to not call it in as a wildfire as it is just a drill.
A wildland fire training exercise by the city's fire department is set to take place this Saturday (June 22) on city property just south of the city limits near the fairgrounds, weather, fuel and air quality conditions permitting. The first smoke may be seen in the morning and more plumes may be seen throughout the day as the drill runs from 8 a.m. to 5 p.m.
City fire officials say this will allow for firefighters to train with live fire in an extremely controlled environment. The public will see smoke and a heavy concentration of fire apparatus in the Angels Camp area throughout the day. Motorists are asked to slow down in areas where firefighters and equipment are working.