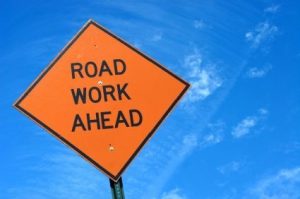 Road Work Ahead Sign

View Photos
Sonora, CA– Hess Avenue will be closed to traffic tomorrow, October 7th until Friday, October 8th for road work. According to the Tuolumne County Department of Public Works, the Hess Avenue overlay project had to be delayed due to the inclement weather.
The Department of Public Works Department is working in conjunction with George Reed Inc. to repave Hess Avenue from just south of the Sonora Oaks Motel to the intersection of Tuolumne Road. Work will begin at 7:00 am and be completed by 5:00 pm daily.
Only buses and emergency vehicles will be allowed through the construction zone.
Written by tina.falco@mlode.com