Meetings In Jamestown And Groveland Focused On Transportation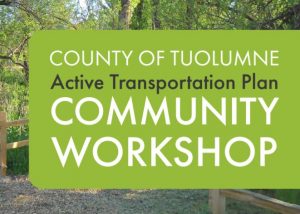 Tuolumne County Active Transportation Plan

View Photo
Tuolumne County, CA — As part of an effort to develop a Tuolumne County Active Transportation Plan, and improve walking, bicycling and public transportation options, some upcoming meetings are planned.
The purpose is to gather information, identify infrastructure needs and outline future projects. The meetings will begin with a presentation about transportation planning, existing conditions and barriers to mobility. Community members will then break into small groups and interact with the planners.
A meeting will be held Monday, July 22, from 5:30-7pm at the Groveland Community Hall and Tuesday, July 23, from 5:30-7pm at the Jamestown Community Hall. Both meetings are open to the public.
For more information on the Active Transportation Plan, click here.