District Trustees Approve New Sonora High Principal Hire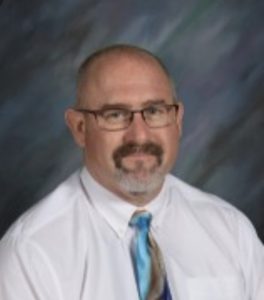 Lance Morrow incoming Sonora High Principal

View Photo
Sonora, CA – According to his new boss, Sonora High's new principal and he share ties going back 30 years.
Sonora Union High School District Superintendent Dr. Mark Miller shares with Clarke Broadcasting that the district trustees at their Tuesday meeting gave him permission to bring on long-time Central Valley principal and educator Lance Morrow.
The new hire, whose salary is now under negotiation, will fill the position vacated by Ben Howell, who assumed new responsibilities as Superintendent at Summerville Elementary School. Miller anticipates Morrow will be making somewhere in the range of Howell's annual pay, which was $133,000.
In an interview with Clarke Broadcasting, Miller recounts, "Lance and I began our teaching careers today back in the early '90s at East Union High School, where he was a math teacher and I was a chemistry and physics teacher." He adds that both were also associated with football and soccer programs.
A Principal For Nearly Two Decades
Morrow, who resigned from his position as principal of Buchach Colony High last month, held that post since 2016. Before that, he respectively held principal positions at Ripon High for eight years and Colonial Heights Elementary for three years. He was an assistant principal from 1999 to 2005. As Miller earlier described, ahead of that, Morrow was a math teacher, football, and girls' soccer coach at East Union High in Manteca.
"He was looking for a new gig," Miller explains. "Lance felt like he had moved Buchach about as far as he could in the three years he was there…came in with some very specific goals around staff development and technology implementation. He felt like he had accomplished what he had taken that job for and…like it was time to try a new challenge."
While Morrow stated long-term plans for a move to the Mother Lode, Miller maintains it is likely that the new principal will be commuting awhile, as his wife works as a counselor in Modesto with a couple of years to go in that position.
Morrow, who earned his school administration credential, masters in school management and educational leadership and a teaching credential in math from Cal State, Stanislaus, also holds a bachelor's degree in agricultural business from Cal State, Chico.