Tent Search Nets Drug Sales Arrest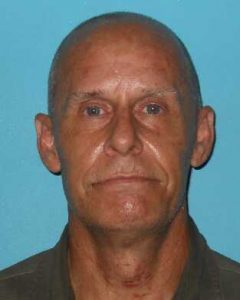 Steven Diaz

View Photos
Sonora, CA – Two suspects were initially arrested after a traffic stop in Sonora, but that led to an even bigger bust.
A cracked windshield and suspended registration was all a Tuolumne County Sheriff's Deputy needed to pull over a Toyota Camry Sunday night near the intersection of Stockton Road and Washington Street. A records check revealed that the driver, 29-year-old Melissa Brown of Sonora, was on probation and her passenger, 53-year-old Steven Diaz, a transient, was wanted for drug sales. Methamphetamine and drug paraphernalia were found on Brown. The pair was taken into custody without incident. Brown faces charges of possession of a controlled substance and drug paraphernalia.
Diaz's arrest allowed deputies to also search his residence, which is a tent, and uncovered nearly 16 grams of meth along with scales, packaging and smoking paraphernalia. Diaz was out on bail from a previous case and adds fresh felony charges of possession and transportation of a controlled substance for sale, having drug paraphernalia and committing a felony while out on bail. His bail was set at $20,000.