Poll Shows Brown And Whitman Tied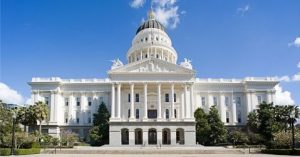 California State Capitol

View Photos
Sacramento, CA — Meg Whitman and Jerry Brown are statistically in a dead heat in the race for California Governor.
A new Field Poll finds Brown and Whitman both obtaining 41 percent support of California voters, with 18 percent undecided. In an earlier Field Poll conducted in July, Brown held a slight 44-43 percent lead. The latest poll finds the Central Valley and Los Angeles County favoring Whitman, and the Bay Area heavily supporting Brown.
18 percent of voters surveyed say they identify "a lot" with the Tea Party movement and another 23 percent claim "some" identification. This block is heavily in support of Whitman's campaign. Those that do not support the Tea Party movement are leaning towards Brown.