Tuolumne Water Customers Asked To Conserve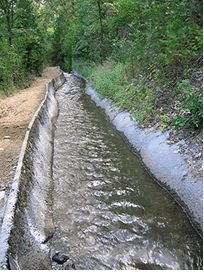 T.U.D. Ditch System

View Photos
Tuolumne, CA — T.U.D. is encouraging customers in the Tuolumne and Ponderosa Hills areas to conserve water this week.
T.U.D. Spokesperson Lisa Westbrook says maintenance crews are repairing a section of the Eureka Ditch, and conservation measures are requested until Saturday.
Conservation includes limiting outside watering, do not wash cars, and refrain from hosing down driveways. It is also recommended to turn off automatic lawn and drip irrigation systems.