Dog Park Closer To Completion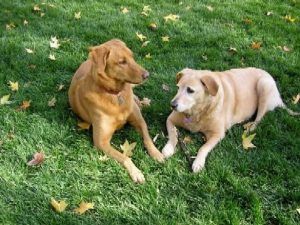 Dogs - Archive Image

View Photos
Sonora, CA– Sonora's very first Dog Park is getting closer to completion. The Sonora Sunrise Rotary Dog Park located on an acre of land at Covey Circle, will feature separate runs for large and small dogs, benches and shade trees, a community garden and a children's play area. Although construction has begun, the Sonora Sunrise Rotary is still in need of funding.
Sonora Sunrise Rotary member Sally Dunn said, "Club members have built dog houses that will be distributed to area artists who will paint them and they will be raffled off. We're also going to be selling brick pavers for our walkways so people can memorialize a special pet." Dunn is hopeful the park will be completed by this Winter.
Earlier this year the Tuolumne County Supervisors approved the Sonora Sunrise Rotary Club to construct the Dog Park on county land. This land was given to the county over 30 years ago as part of a development agreement, and the stipulation was that it must be developed into a park.
Donations can be sent to Sonora Sunrise Rotary Foundation, P.O Box 299, Sonora, CA 95370
For more information call Sally Dunn at (209) 533-8411 or visit www.sunriserotarydogpark.org.
Written by tina.falco@mlode.com