Walmart And Recycling On Council Agenda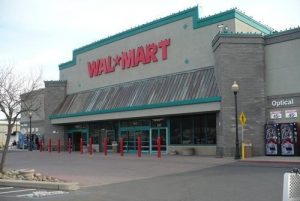 Sonora Wal-Mart

View Photos
Sonora, CA – The Sonora City Council will discuss the idea of letting voters decide about the proposed Sonora Walmart expansion.
A petition has been circulating asking that the issue be placed on the ballot, and the City Council could potentially allow for a special election. Different options will be discussed at Monday's meeting. Walmart is proposing to add a grocery section onto its current Sonora location.
The Council has also set aside time to discuss the city's curbside recycling program, and possibly extend a solid waste agreement with Cal Sierra. The initial proposal to move to a two cart system, similar to other areas in Tuolumne County, was voted down in July.
Monday's meeting begins 5pm at Sonora City Hall.