Final Act Of Season Revealed For Westside Pavilion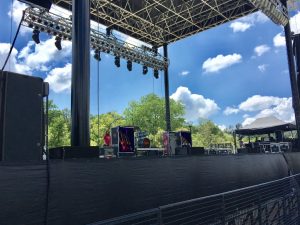 Westside Pavilion at beginning of main stage setup

View Photo
Tuolumne, CA – The final act has been revealed for the Black Oak Concert Series at the Westside Pavilion in Tuolumne.
The band to take the stage, ending this year's concert series, will be Foreigner. Its "Double Vision: Then & Now" tour is set for October 12 at 7 p.m. and tickets go on sale Thursday. Black Oak Casino Resort Director of Operations BJ Nelson details, "There are a ton of hits and it is one of the most popular bands of that era coming out to Westside Pavilion."
Those hits include "Waiting for a Girl Like You,"  "I Want To Know What Love Is," "Cold as Ice," "Hot Blooded," "Juke Box Hero" and, of course, "Double Vision." This last band makes a total of ten shows for the summer season. The weekend before is Peter Frampton's finale tour. Other big names to grace the stage include Lee Brice, Chris Young, Midland, Pitbull, Pat Benatar and Snoop Dogg. Click here to find out about the various other shows, along with ticket information.