Officer Sentenced For Smuggling Drugs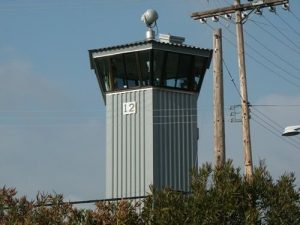 Sierra Conservation Center

View Photos
Sonora, CA — A former correctional officer at the Sierra Conservation Center has been sentenced to a year in county jail for smuggling marijuana to an inmate.
The sentence for 28-year-old Matthew McCollum of Oakdale was handed down earlier this week in Tuolumne County Superior Court.
"It is unfortunate that this former correctional officer took it upon himself to violate his oath," says Lt. Kevin Wise, spokesperson for the Sierra Conservation Center. "It is important that the public is aware that his actions are not a reflection of the large number of dedicated employees here at SCC."
"This individual took advantage of his position of trust, for financial gain, and we have no tolerance for that," adds Wise.
McCollum brought marijuana to an inmate between 2008-09.