Rangers Extend Closure Of Forest Road Near Pinecrest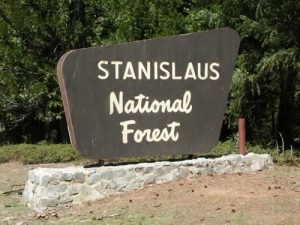 Stanislaus National Forest

View Photo
Sonora, CA — A forest road section between a Pinecrest pack station and trail head remains closed due to late season weather impacts.
Stanislaus National Forest officials share that under newly signed Forest Order STF-16-2019-07 by Acting STF Deputy Supervisor Beth Martinez, Crabtree Road on the Summit Ranger District could remain closed until June 30. The road section's closure points are where the road intersects with Forest Road 4N25 at Aspen Meadows Pack Station to the Crabtree Trailhead.
"Recent spring storms dropped as much as three feet of additional snow in the area. As a result, we decided to extend the seasonal closure," Martinez explains. "This order will be in effect until June 30, or until we determine the roads are sufficiently clear of snow and downed trees to allow for safe travel and to protect resources and roads from damage."
The area is located between Dodge Ridge Ski Resort and Pine Valley Horse Camp, as indicated in the map below.
Martinez further points out that precipitation during the 2017-2018 winter left significant snowpack in higher elevations across the forest and that visitors are encouraged to contact the local ranger district offices for current information on roads and conditions before traveling on the Forest.
Stanislaus NF Supervisor's Office: 209-532-3671
Calaveras Ranger District: 209-795-1381
Groveland Ranger District 209-962-7825
Summit Ranger District at 209-965-3434