Man Arrested Following Alleged Scuffle At Sonora Walmart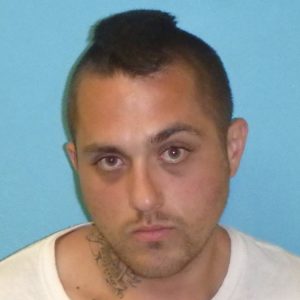 Creg Boley

View Photo
Sonora, CA — The Sonora Police Department says a man accused of stealing from a vehicle in the Sonora Walmart parking lot later got into an altercation with a store manager.
The PD reports that 28-year-old Creg Boley, identified as a transient, was accused of the theft, and he insisted on speaking with a store manager. When the manager arrived, Boley allegedly grabbed the manager by the shirt and started yelling. He then pulled the name badge off the manager and left the store.
Boley then allegedly went back outside and confronted those who accused him of theft. Police Department officers located him and booked him into county jail on a charge of robbery. A complaint will also be filed related to the theft from the vehicle.