Art Collection At Columbia College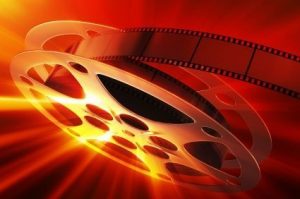 Film Reel

View Photos
Columbia, CA– Now on display at Columbia College is an exhibit featuring the work of Herman Van Kessel. The art collection in the Manzanita Building Rotunda will be featured through September 8th and includes airbrush portraits of stars from Hollywood's Golden Age.
Born in 1878, Van Kessel, began studying art at a very early age and continued to study art throughout his life. After opening a studio in Los Angeles, his clients in the 1920's included Graumann's Chinese , Hollywood Pantage and RKO Theatres. Van Kessel's work in original paintings were a great enhancement to lobby theatre displays of the time.
The Rotunda will be open Monday through Friday from 8:00 am to 7:00 pm. This private collection is being loaned to Columbia College by the Van Kessel family, supporters of the college for many years. Howard Kessel (son of Herman Van Kessel) and Richard "Duke" S. York (step-grandson) of Herman Van Kessel are both Columbia College Hall of Fame award recipients.
Written by tina.falco@mlode.com