Smoke Over Calaveras Big Trees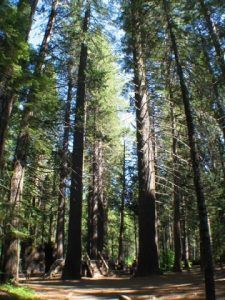 Calaveras Big Trees

View Photo
Arnold, CA – Smoke in the skies over Calaveras Big Trees State Park has the public calling 9-1-1 to report a wildfire, but park officials relay it is a controlled burn.
Although scheduled for this past Thursday as earlier reported here, unfavorable conditions forced park officials to bump the prescribed burn to Friday. The brush and grass was set ablaze at 10:30 a.m. this morning and crews area still working the scene. There is a lot of smoke in the air, which can be seen by motorists traveling along Highway 4 and in neighboring communities, hence the calls to.
A total of 41 acres will be burned in an area that had already been thinned in years past. Crews expect to complete the burn by the end of the day.