Progress On Old Priest Grade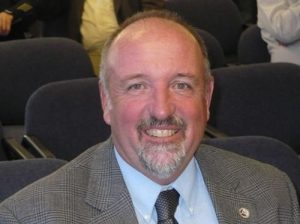 Peter Rei

View Photos
Groveland, CA– Old Priest Grade Road has been closed since July 12th due to a Widening and Guardrail Project.
Tuolumne County Public Works Director Peter Rei is hopeful road work will be completed soon. Rei gave an update on the project at Tuesday's Tuolumne County Board of Supervisors meeting and said, "We're looking into some ways that we might be able to open the road for the Labor Day weekend but we need to make sure it's safe in order to do so and then complete the guardrail part of the project later. Hopefully that will be done the first week or so of September."
The $550,000 project is funded through a combination of the Federal Highway Safety Improvement Program and State Prob 1B funds. Until the Guard Rail Project is complete, the Public Works Department suggests using New Priest Grade as an alternate route.
Written by tina.falco@mlode.com