Gay Marriages Resume August 18th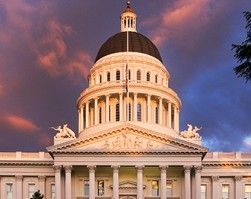 Capitol

View Photos
Sacramento, CA– U.S. District Judge Vaughn Walker today lifted his temporary stay on same-sex marriages in California. This paves the way for same-sex marriages to resume after August 18th unless the measure's defenders quickly obtain a stay from a higher court.
Governor Arnold Schwarzenegger said in a statement today, "I am pleased to see Judge Walker lift his stay and provide all Californians the liberties I believe everyone deserves. Today's ruling continues to place California at the forefront in providing freedom and equality for all people."
 In 2008 same-sex marriages were legal for about six months. During that time approximately 25 marriage licenses were given to same sex couples in Tuolumne County, according to the Tuolumne County Clerk and Auditor's office.
Written by tina.falco@mlode.com