T.U.D. Budget Includes No Rate Hikes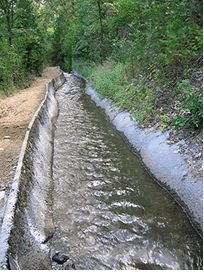 T.U.D. Ditch System

View Photos
Sonora, CA – The Tuolumne Utilities District Board of Directors has passed a budget for the new fiscal year.
T.U.D. General Manager Pete Kampa says the district will spend $8.6 million on water expenses, $8.5 million on water capital improvement projects, $3.7 million on waste water expenses, and an additional $1 million on waste water capital improvement projects. The final vote Tuesday night was 4-1.
The budget includes no rate increases for customers. Kampa doesn't expect that change later on this fiscal year, even though the budget will be reassessed regularly. He says, "The only way that this (rate increase) would occur is if there would be some unforeseen state mandate come up that would impact our ability to draw water, but that's pretty doubtful."
Kampa adds that T.U.D. has $8 million in reserve funds to cover unexpected expenses throughout the year. The new fiscal year started July 1st.