Sheriff's Office Updates Search Status Of Missing Writer-Motorcyclist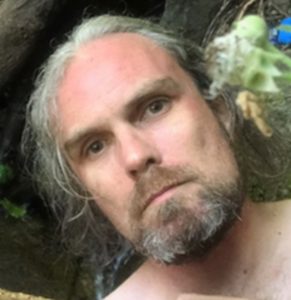 David Gordon Johnson

View Photo
San Andreas, CA — A multi-agency effort to locate an automotive journalist and motorcyclist continues this week.
As earlier reported here, 43-year-old David Gordon Johnson was apparently on his way home after a long distance motorcycle ride last week when he went missing.
Calaveras County sheriff's officials report that deputies, search, rescue volunteers from Calaveras, Tuolumne, Amador, Stanislaus, Eldorado, Placer, the California Department of Fish and Wildlife, CHP, East Bay Municipal Utility District, and specially trained search dogs from WOOF (Wilderness Finders Search Dog), and CARDA (California Rescue Dog Association) are searching for the Sacramento area resident.
Investigators presume he stopped at the Big Bar Launch recreation area along the Mokelumne River, located just off Highway 49 near Mokelumne Hill. An initial search began last Friday when his fiancée reported him missing and his motorcycle was located undisturbed at the rec area with the key in the ignition and a helmet and gloves sitting on the motorcycle seat.
Saturday morning, officials initiated a large-scale search with boats, ground search teams and a scent-tracking dog. The units combed the riverbanks on both the Amador and Calaveras sides for several miles in both directions as a CHP helicopter and drone operators searched some of the more remote canyon areas. The search turned up some Johnson's clothing and personal items including his cell phone, laptop computer, a down jacket, and a riding jacket on the Calaveras side of the swiftly moving river.
Two Scent Trails Lead To River's Edge
According to Calaveras Sheriff's spokesperson Sgt. Anthony Eberhardt, a search with a tracking dog subsequently ensued with hopes of locating a scent trail leading to or from the clothing, and the canine alerted to a trail that seemed to lead towards the river.
Eberhardt notes that on Sunday, search efforts were again increased using allied units from the multiple assisting agencies, which included more scent-trailing dogs on boats and near the water's edge, as well as searchers on jet skis to access areas above thick riverbank brush in the Middle Bar Bridge vicinity, not readily accessible to ground crews.
Meanwhile, ground crews located additional clothing confirmed as belonging to Johnson in a small feeder stream near the location of the earlier discovered clothing. Eberhardt adds that a friend of Johnson's confirmed the second location of the found clothing was the same spot from where the missing man had sent him the "selfie" photo pictured in the image box. Deputies recovered Johnson's motorcycle riding pants, jeans, wallet, and camera from this area, and scent dogs detected another trail leading from the clothing to the river.
With all evidence pointing towards the writer entering the Mokelumne River for unknown reasons and with no evidence of foul play, search efforts continue to focus along and within the river and Pardee Reservoir below the Middle Bar Bridge. Eberhardt states that thus far, searchers have logged over 225 miles of covered area, not including air coverage by helicopters and drones.
He adds that anyone who might have seen David Gordon Johnson should call the Calaveras County Sheriff's Office at 209 754 6500 or the Investigations Tip Line at 754-6030.