San Andreas Man Killed In SUV Crash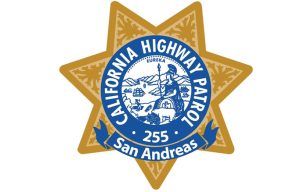 CHP San Andreas Unit logo

View Photo
Sonora, CA — The CHP reports that a 95-year-old man from San Andreas tragically died after he attempted to pass a logging truck and hit an oncoming SUV.
The crash occurred Monday at 3:45pm on Highway 49 near the Amador and Calaveras county line. 95-year-old Thomas Diermier of San Andreas was driving a 2014 Lexus RX 350 when the CHP notes that he drove over the double yellow lines attempting to pass the truck, and hit a 2018 GMC Denalli driven by 38-year-old Sean Vasko of Plymouth.
After the crash, Diermier's Lexus ignited on fire. Some good Samaritans pulled him from the vehicle before it fully engulfed in flames, however, he still succumbed to his injuries.  Vasko, and his three passengers, all suffered major injuries and were transported to various hospitals for treatment.