Governor Orders Creation Of Master Plan For Aging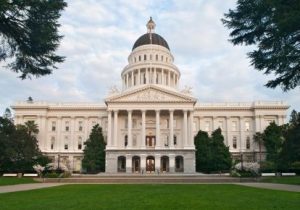 Sacramento Capitol Building

View Photo
Sacramento, CA — Citing that California's over-65 population is expected to grow to 8.6-million by 2030, Governor Gavin Newsom is calling for the creation of a Master Plan for Aging.
His Executive Order mandates that it be finalized by October 1st of next year. It will serve as a blueprint for state government, local communities, private organizations and philanthropy to build environments that promote healthy aging.
"The Golden State is getting grayer and we need to be ready for the major population changes headed our way," said Newsom. "An aging population will introduce new opportunities for economic and community growth but also drive increased health and long-term care costs."
The plan will be developed by a committee of stakeholders. Newsom says it must address things like person-centered care, the patchwork of public services, social isolation, bed-locked seniors in need of transportation and the nursing shortage.