Update: Hot Temperatures Causing High River Flows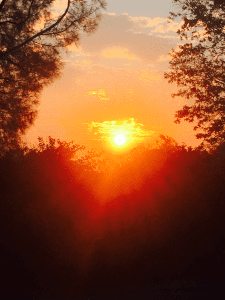 Sun

View Photos
The return of hot weather is causing an increase in snowmelt over the higher elevations of the Sierra Nevada, which has led to a rise in water levels on many rivers and streams.
The normal diurnal water rises each night will continue to heighten the risk of flooding in areas adjacent to rivers and streams.
The California-Nevada River Forecast Center is projecting the Merced River near Pohono Bridge in Yosemite National Park will peak at flood stage late tonight into Thursday morning.
Persons living near rivers and streams in addition to hikers and campers in the Sierra should closely monitor water levels during the next few days and be ready to move to a place of safety if the threat of flooding becomes imminent.
Keep in mind that rivers pose dangerous, life threatening hazards at this time of year due to their swift currents and very cold water temperatures. Fifteen minutes or less exposure to the icy cold waters of a river can lead to hypothermia. Strong currents can carry even an experienced swimmer into dangerous parts of the river.
Don`t become the next drowning casualty or the victim of a water rescue!