Parked Motorcycle, Rider Missing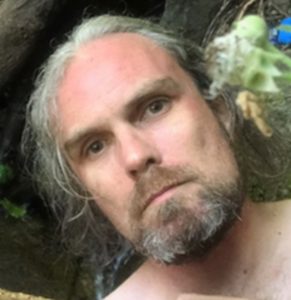 David Gordon Johnson

View Photo
Mokelumne Hill, CA — A report of a missing man out of Sacramento County led a San Andreas Unit CHP officer to an area near Mokelumne Hill where the individual's motorcycle was discovered, sparking a search of the area.
The bike was found parked at a the Big Bar River Access area on Highway 49, but 44-year old David Gordon Johnson of Sacramento, whose picture is in the image box, was no where to be found. Family members had reported him missing on Wednesday to Sacramento County Sheriff's Office, who sent out the alert to neighboring counties, including Calaveras. Family members relayed that Johnson was riding a Honda CB100R motorcycle from the Sierra back to his home in Sacramento earlier this week. The last time anyone heard from him was around 2 a.m. on Wednesday when he reportedly called a friend on his cell phone.
Calaveras County Search and Rescue has expanded the search in the Mokelumne Hill area, which is ongoing. Agencies involved in the effort to locate Johnson include the Amador County Search and Rescue, Calaveras County Marine Safety Division, and the California Highway Patrol H20. Sheriff's officials note that additional resources are being requested through the Office of Emergency Services including more ground crews.
Anybody with information on the whereabouts of Johnson is asked to contact the Calaveras County Sheriff's Department at 209-754-6500.