Elder Awareness Day Targets Abuse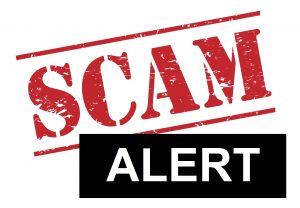 scam alert

View Photos
Sonora, CA – Area law makers have tag one day in June to fight Elder abuse by reminding the community of scams that target seniors.
Both the Sonora City Council and the Tuolumne County Board of Supervisors have proclaimed June 15th as "Elder Awareness Day."  This special day will be used to draw attention to the continue issue of physical and financial abuses directed at the elderly and the importance of taking action.
A major problem is scammers that trick seniors out of thousands of dollars and in some cases their life savings. The cheaters strike typically by phone using a hard pressure sell or emergency situation to get victims to give personal information, bank account or credit card numbers. Sonora Police relay that there has been a recent uptick in callers reporting scams prompting them to highlight the scams aimed at the elderly and how to combat these crooks.
Top 5 Scams to Watch Out For:
SOCIAL SECURITY SCAM:
Scammers have been calling Social Security benefit receivers informing them their Social Security is being suspended due to criminal or fraudulent activity and that an arrest warrant or a lawsuit will be taken against them. They will give you another number to call to end the supposed action, or they are being asked to verify their Social Security number and other personal information like bank account numbers and date of birth. If this information is supplied, the scammers can use it to take money from your accounts and even possibly sign up for benefits if the rightful Social Security account has not done so or diverted payments to another address.
WHAT TO DO:
Do not give out any information and hang up. Also, try to avoid saying words like "yes," "I agree" or any other confirming statement, they can record these statements and use the recordings to obtain benefits or authorize bank transfers. Again, Social Security will typically only contact by mail and will not threaten to arrest you or file a lawsuit against you. If this scam does happen to you, report it to Social Security Administration Fraud Hotline at 1-800-269-0271.
IRS SCAM
During tax season we receive many reports of subjects stating they are from the IRS and attempting to collect tax debts. The caller will claim you owe the IRS money and if you do not comply they will issue a warrant for your arrest.
WHAT TO DO:
DO NOT call the number back. The IRS will not call you and ask for any of your personal information or credit card numbers. If you do owe taxes, the IRS will send you a statement in the mail. The IRS will NOT make threats or intimidate anyone, nor will the IRS request payment via gift cards, google play cards, iTunes cards, or prepaid debit cards. If you receive a call like this, HANG UP IMMEDIATELY. Scammers will be persistent and call repeatedly, continue to ignore the calls, do not give out any information, and the calls will stop. The IRS is currently investigating these types of scams and requests you report these incidents to them directly at 1-800-366-4484.
FAMILY MEMBER JAILED 
Scammers create fake emergencies in an attempt to fraud you and take your money.
WHAT TO DO:
The best thing you can do is to try and contact the family member in question directly or call the local jail to confirm if the family member has been arrested.
WARRANT SCAM
Robo calls about arrest warrants. These are often "spoofed" numbers which make it appear as if the calls are coming from your local law enforcement including Sheriff's Office, Police Department, or County Jail. The caller will tell the potential victim that they have an outstanding warrant for an unpaid debt or minor infraction and that a fine is owed. The scammers will demand payments via western union or money gram.
WHAT TO DO:
Do not provide any form of payment or personal information. Warrants are sent out by mail and will include an official signature from a judge. You will NEVER be notified by phone from your local law enforcement regarding a warrant of arrest.
PG&E/UTILITIES SCAM: 
Scammers call about false issues with your account. They may ask you to call back on a non – PGE number. These scammers pose as representatives for PGE and ask for prepaid credit cards to collect payment.
WHAT TO DO:
Do not provide any personal information or payment. For additional information, you can visit the website for (UUAS) utilities united against scams which have been set up to raise awareness and educate customers about scams.
Sonora police ask that the public pass on this list to Be sure to friends and loved ones in hopes they will not fall prey to the afore mentioned scams. Area leaders directed a special thanks to Tuolumne County Victim Witness Coordinator Ginger Martin for being a driving force in making "Elder Awareness Day" a reality.