California Receiving Help From Pentagon To Fight Fires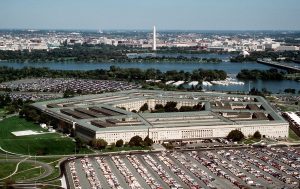 The Pentagon

View Photo
Sacramento, CA — Technology from the Department of Defense will aid California firefighters over the coming months.
The Associated Press reports that a Cold War era military satellite will be utilized to help officials identify new fires. It will hopefully help spot small wildfires before they grow larger. In addition, Acting Defense Secretary Patrick Shanahan has granted the California National Guard trial run blanket approval until the end of the year to use unmanned drones to spot survivors, map fires and count destroyed homes.
Newsom calls the developments between the state and the Defense Department as "a breakthrough" as the state prepares for the busy summer fire season.
California and the federal government have had a strained relationship over the past couple of years because of legal disputes and disagreements over several policy decisions.