Newsom Criticizes Vaccine Exemption Legislation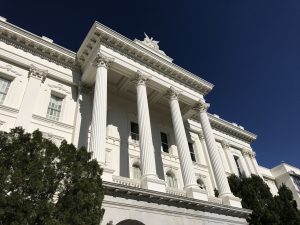 California State Capitol Building

View Photo
Sacramento, CA — It appears unlikely that Governor Gavin Newsom would sign a bill moving through the legislature that would make it more difficult to receive medical exemptions from childhood vaccinations.
Vaccinations are required for children to enter school in the state, however, a doctor can sign off on a health related exemption. Speaking with reporters at the California Democratic Convention over the weekend, Newsom noted that as a parent, he does not want a government appointee making health decisions for his family.
The legislation being debated in Sacramento, as reported here, would give public health officials the final say on vaccination exemptions for individual students. The legislation was introduced during a time when measles cases are on the rise both nationally and in California.