Many Absentee Ballots Remain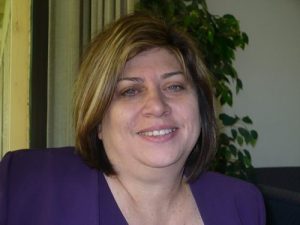 Debi Bautista

View Photos
Sonora, CA — Today is the unofficial cut-off day to send back absentee ballots.
Tuolumne County Clerk and Auditor-Controller Debi Russell recommends that absentee ballots not be mailed after today in order to ensure that they are counted on Election Day.
The Elections Office at 2 South Green Street in Sonora will be open Saturday from 8am-1pm in case you still need to return the ballot. It can also be taken to the Elections Office Monday or Tuesday, or dropped off at your assigned polling location Tuesday.
If you have moved recently and forgot to re-register to vote, you can either stop by the Elections Office during business hours to vote early or go to your original polling location on Election Day and fill out a provisional ballot.
Russell says over 20,000 vote-by-mail ballots were sent out for the June 8 election, and as of this morning, only around 7,000 had been returned.
Written by bjhansen@mlode.com.