Supervisors Look To Reserve Fund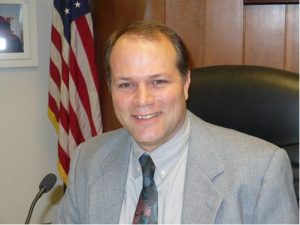 CAO Craig Pedro

View Photos
Sonora, CA – The Tuolumne County Supervisors will likely use $1 million of set aside reserve funding to help balance the upcoming fiscal budget.
It was part of the direction given to CAO Craig Pedro at Tuesday's Supervisors meeting.
"We're at a point where we simply don't have the revenues to sustain our current operations," says Pedro. "Cuts are going to have to be made in order to balance the budget."
The Supervisors have ranked public safety as the top priority this next budget cycle, followed by roads, public health, revenue generating departments and economic development functions.
There was some debate among the Supervisors as to the definition of public safety and whether some health services should qualify.
The proposed budget will go before the Supervisors on June 15th.
Written by bjhansen@mlode.com.