Calaveras County Layoff Notices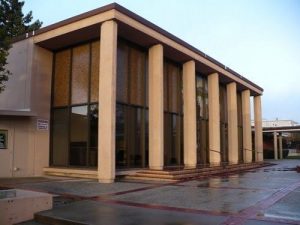 Calaveras County Government Center

View Photos
San Andreas, CA – Calaveras County has issued layoff notices to 21 county employees.
"Right now we're looking at an estimated $3.1 million shortfall for next year," says CAO Jeanne Boyce. "The Board wants to retain as many jobs as possible so this has been a very gut wrenching week."
The County is still in negotiations with bargaining units, and Boyce says the Supervisors are hoping that some of people that received layoff notices can still be retained.
Boyce adds that it is imperative for the state to pass its budget soon so the county has a clearer understanding of its financial situation.
Written by bjhansen@mlode.com.